Design your dream interior.
Planning & Preliminaries.
Plan well to get the best results
Find the perfect fit for your home with the help of our design team.
Work with our expert builder and designer to take your ideas and incorporate them into a practical design, whilst meeting all your needs and delivering bang for buck. Through informed design choices and expert practical building knowledge we ensure that you know exactly what will be delivered for your investment.
Be Informed
Unfortunately not every contractor follows the rules and uses good work practices. So many people come to us after having been taken for a ride by the cheap and nasty knock off guy who will promise the earth and deliver only mud.
We aim to keep you informed so you can make the best choice of contractor.
Check Licences
Ensure you work with a QBCC licensed and insured builder. Remember without a QBCC contract and QBCC issued home warranty insurance your renovations and property are at risk.
Always perform a QBCC license search on your prospective contractor. Ensure they have a good history with just a quick google search.
Clear Paper Trail
Any project with structural works involved is required to have a building certifier collect the relevant forms and lodge them with council.
If no structural work is involved (Eg. A standard bathroom renovation) then your builder should still provide you with any relevant documents such as Form 4 Plumbing alterations - Form 16s Waterproofing, Glazings, Termite.
Are you ready to
transform your home?
Ph: 0404 214 209
---
ABN : 596 2196 5464
QBCC : 1509 1762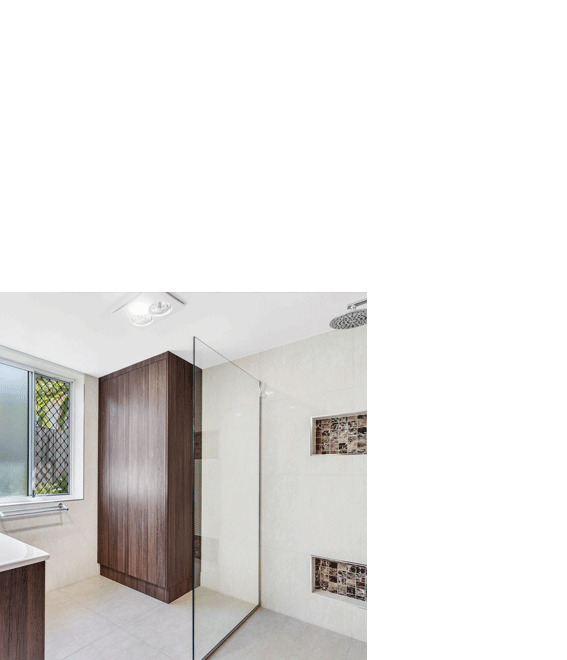 Location
457 Peachester Road,
Beerwah, QLD 4519
We Service these Areas:
Sunshine Coast & Hinterland, Moreton Bay North region.